Physical Medicine & Rehabilitation Center
Physical Medicine & Rehabilitation Center
Physical Medicine & Rehabilitation Center
Physical Medicine & Rehabilitation Center
A Modern Rehabilitation Center
in the heart of Athens
«THESEUS» is a Rehabilitation Center for patients with neurological, musculoskeletal, cardiological, respiratory diseases and sports injuries that require a holistic and personalized approach.
We offer qualitative therapies, focused on the actual needs of every patient, for the best possible reintegration into his everyday life.
At «THESEUS» we offer a wide range of programs and services for out patients who need further care after their hospital treatment.
We have formed the «THESEUS» live-in hospitalization programs with services that follow a holistic approach, aiming at the rapid recovery and full return of the individual to everyday life.
Daily Care Programs
Whenever it is scientifically necessary or required by the patient, a specific, personalized program is designed, especially for Daily Care Patients.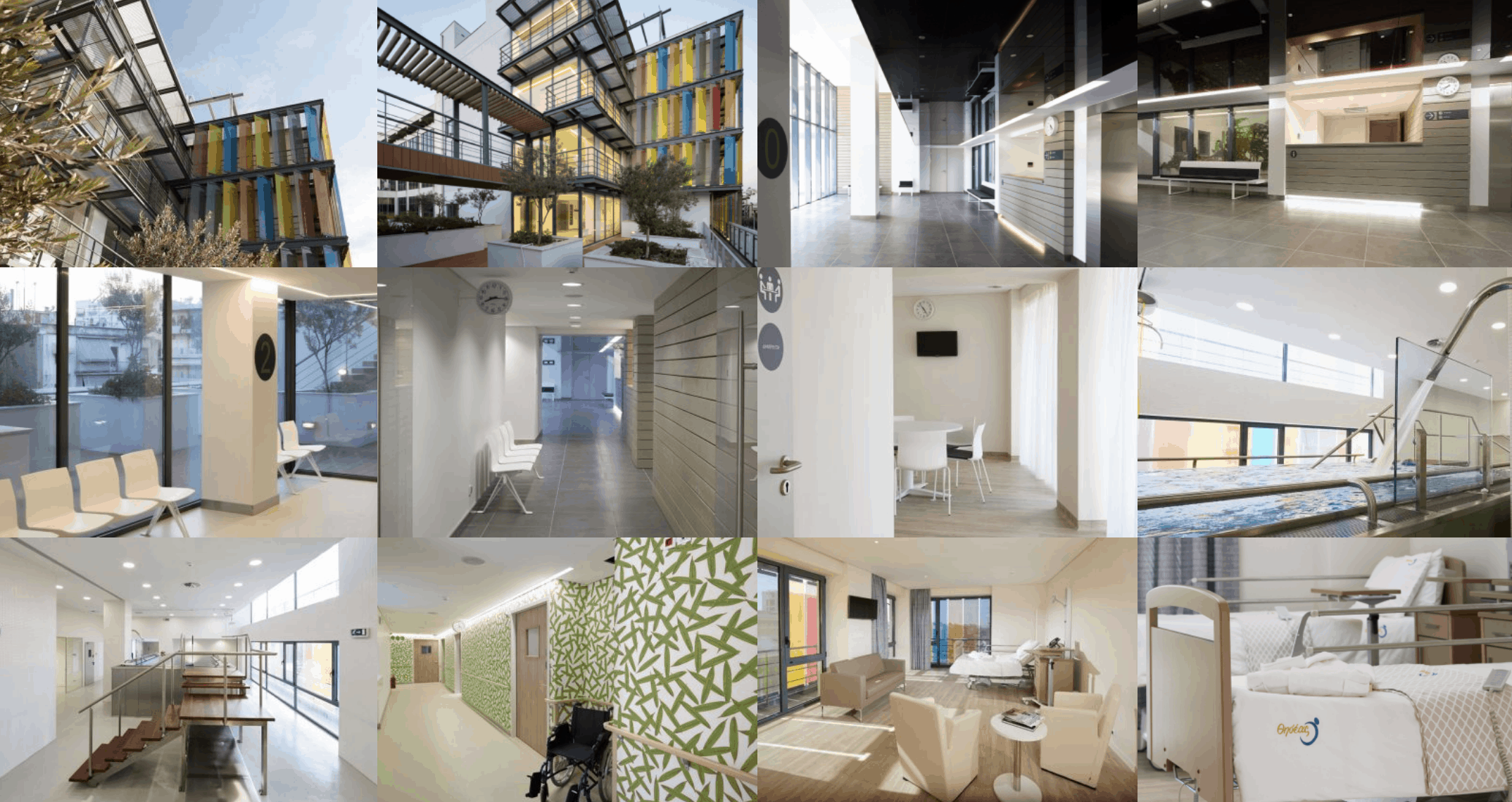 Scientific Rehabilitation Support

Premium Quality Medical & Hospitalization Services
How long will I need to stay at «THESEUS»?
The duration of stay and completion of the rehabilitation program is determined by the general condition of the patient and is decided by the Rehabilitation Team.
Can my carers be trained to help me after I return home?
Yes, there are training programs so that carers can support the patient providing quality services and safety. The goal is to meet the nursing needs and ways of maintaining the patient's hygiene and transportation.
Having completed the inpatient rehabilitation program how can I continue the rehabilitation?
The Rehabilitation Team integrates you into a daily care plan depending on your needs.